Join Parga's Junkyard as we Share Christmas with some of the web's best bloggers!
\
In just 10 days it will be Christmas! Please come join me over at
My Simple Walk
, for a countdown. I
will have my family's top 10 all-time favorite
Christmas movies,
the 10 best
songs of the holiday
season
, and 10 last minute, make in less than a day,
gift ideas
with patterns
and instructions for each! Shhhhh….There may be a few other surprises
as well.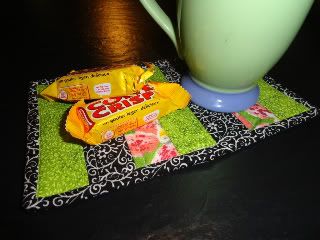 Grab a warm mug of cocoa, turn on those Christmas
tunes, and sit a spell with me on December 15th, for the 10 Day
Christmas Countdown!
Do you have a Christmas blog post you would like to share with our readers? Sign up on our linky below to share your posts! Or if you are one of our readers just click on the Linky to see more Christmas posts to check out!
Visit the Rabbit Hop Shoppe for great rabbit-themed holiday gifts and cards. They can be customized, usually ship in 24 hours and are great quality.Click on the Santa Bunny picture below!


Please "like" Rabbit Slippers Blog on Face Book to keep up with the latest postings and events.
You can also sign up by e-mail notices at the top right of the page. (Your privacy is important to Rabbit Slippers).
You can also follow through Google Friend Connect or Networked Blogs, both located in the right side bar.
Thank You!
Please visit the Rabbit Hop Shop at the following link (Rabbit Hop Shoppe link) for rabbit themed items and gifts! Please also "like" the Rabbit Hop Shoppe Facebook page. Thanks!